Author:

Saylor Foundation

The Saylor Foundation

USA

Access:
Start FlashCards
Download PDF
Learn
Receive real-time job alerts and never miss the right job again
Chapter 1: Introduction to psychology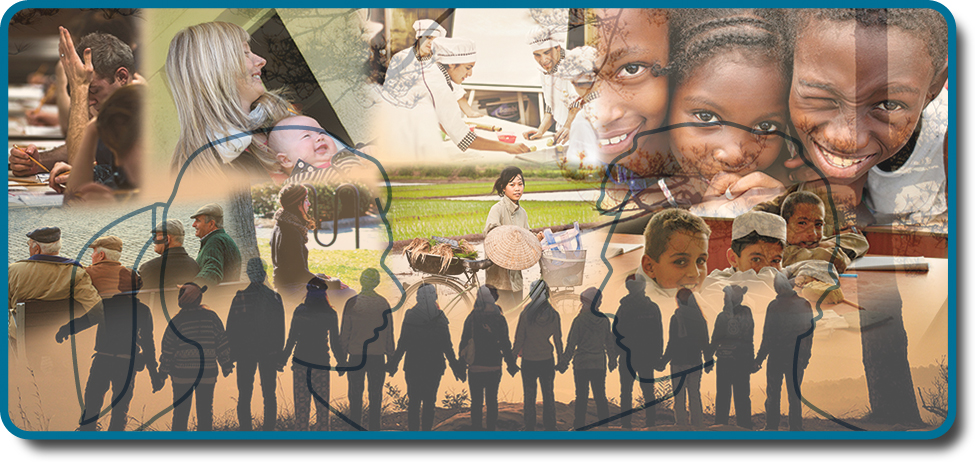 Clive Wearing is an accomplished musician who lost his ability to form new memories when he became sick at the age of 46. While he can remember how to play the piano perfectly, he cannot remember what he ate for breakfast just an hour ago (Sacks, 2007). James Wannerton experiences a taste sensation that is associated with the sound of words. His former girlfriend's name tastes like rhubarb (Mundasad, 2013). John Nash is a brilliant mathematician and Nobel Prize winner. However, while he was a professor at MIT, he would tell people that the New York Times contained coded messages from extraterrestrial beings that were intended for him. He also began to hear voices and became suspicious of the people around him. Soon thereafter, Nash was diagnosed with schizophrenia and admitted to a state-run mental institution (O'Connor&Robertson, 2002). Nash was the subject of the 2001 movie A Beautiful Mind . Why did these people have these experiences? How does the human brain work? And what is the connection between the brain's internal processes and people's external behaviors? This textbook will introduce you to various ways that the field of psychology has explored these questions.
References
American Board of Forensic Psychology. (2014). Brochure . Retrieved from http://www.abfp.com/brochure.asp
American Psychological Association. (2014). Retrieved from www.apa.org
American Psychological Association. (2014). Graduate training and career possibilities in exercise and sport psychology. Retrieved from http://www.apadivisions.org/division-47/about/resources/training.aspx?item=1
American Psychological Association. (2011). Psychology as a career. Retrieved from http://www.apa.org/education/undergrad/psych-career.aspx
Ashliman, D. L. (2001). Cupid and Psyche. In Folktexts: A library of folktales, folklore, fairy tales, and mythology. Retrieved from http://www.pitt.edu/~dash/cupid.html
Betancourt, H.,&López, S. R. (1993). The study of culture, ethnicity, and race in American psychology. American Psychologist , 48 , 629–637.
Black, S. R., Spence, S. A.,&Omari, S. R. (2004). Contributions of African Americans to the field of psychology. Journal of Black Studies , 35 , 40–64.
Bulfinch, T. (1855). The age of fable: Or, stories of gods and heroes . Boston, MA: Chase, Nichols and Hill.
Buss, D. M. (1989). Sex differences in human mate preferences: Evolutionary hypotheses tested in 37 cultures. Behavioral and Brain Sciences , 12 , 1–49.
---
This course will introduce you to the concepts and ideas in the area of social psychology. Social Psychology aims to discover the different ways in which people interact with other individuals, groups, and the larger society as a whole, as well as why people act in certain ways. As with an anthropology or sociology course, social psychology looks at the inner workings of groups of people. However, it differs from these courses in terms of its focus; social psychology focuses primarily on the single individual?s psychology as part of the group or society, rather than the culture or group interaction (though both of these areas have some relevance in social psychology). This may seem to be quite a broad subject area ? and it is. Humans are social creatures (in other words, they have evolved to be able to interact and communicate at high levels with individuals of their own species) and almost invariably exist in a social context (even a situation in which society is absent could be studied by social psychologists as a social context). Social psychology deals with a huge range of aspects of human life, including love, attraction, aggression, helping behaviors (or altruism), and obedience. While social psychology encompasses a multitude of topics, it also relates to many other fields, both within psychology and outside of it. For example, other branches of psychology (personality, gender, culture, emotions, clinical, and industrial psychology) have used important findings from social psychology in their own studies. Subjects outside of psychology, such as religion, economics, and even engineering, have made use of information that has come out of social psychology research. Social psychology research has undoubtedly had the greatest impact on the field of psychology as a whole. This course will introduce you to the most influential social psychology experiments and explain the impact that they have had on the field as a whole. First, we will introduce you to the broad topic of social psychology. Next, we will get into the content areas in which social psychological research is conducted. These areas will include the research, findings, and theories regarding self and person perceptions, attitudes, social influence, prejudice and discrimination, interpersonal relationships, aggression, and altruism, in addition to applications of social psychology to health, law, businesses, and the environment.
Quiz PDF eBook:
Social Psychology PSYCH301

Download MCQ Quiz PDF eBook
64 Pages
2014
English US
Educational Materials
Start FlashCards
Download PDF
Learn
Disclaimer:
  This course is designed to address the fundamentals of Social Psychology.
It will NOT provide the education or experience needed for the diagnosing and treating of mental disorders.
Source:  Social Psychology. The Saylor Academy 2014, http://www.saylor.org/courses/psych301/